What Sets Laser Affair Apart From The Others?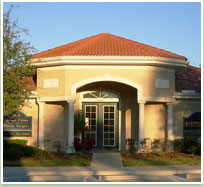 Superior Equipment
The single most important factor ensuring optimal results and client satisfaction is the equipment used. It is imperative that the correct wavelength be matched to the client's physical characteristics to achieve optimal results.
We are extremely proud of our state-of–the-art Candela GentleLASE laser. This coveted medical device, a Class IV laser, is designed specifically for hair removal and is known to be the most effective hair removal laser throughout the industry.
Although our laser is safe for all skin types, we will only treat clients capable of achieving optimal results. Those with darker skin types should be treated on a laser that emits a longer wavelength, like such as a 1064 ND:Yag.
Please allow us to make recommendations
Laser Specialist
Treatments are performed by highly skilled, experienced, licensed, Medical Laser Specialist, in a discrete, compassionate and comfortable environment.
Our focus on hair removal is not diluted by attempting to be a Jack-of-all-Trades.
We do not whiten your teeth, do injections, or change your oil. We remove your hair. It's all we do…we do it best!
Privacy
Although laser hair removal is the second most desired non-surgical cosmetic procedure for men and women, second only to Botox; your privacy is taken very seriously.
We also schedule you with the same technician throughout your sessions (a rarity amongst the industry) ensuring enhanced rapport and personal privacy.
Laser Affair is HIPAA compliant.
No High Pressure
We are privately owned; therefore we are not forced into the high pressure sales tactics of many corporate owned facilities. Our prices are very fair and extremely competitive.
We respect the intelligence of our patrons and although we may offer an occasional special, but we will not "jack up" the prices in an attempt to lure you in with ridiculous discounts.
Be assured, we certainly desire and value your business, however, we will not attempt to trick you to get.
Am I A Candidate For Laser Hair Removal?
Almost everyone can enjoy the benefits of laser hair removal. Males, females, swimmers, bodybuilders, dancers, cheerleaders, athletes, nudists, volleyball players, runners, gymnasts, students, brides, PCOS (polycystic ovarian syndrome) and hirsutism patients to name a few. However several factors and characteristics will determine the results for each individual.
Those with Fitzpatrick skin types I-IV are generally the best candidates for laser hair removal. These are people with light to medium colored skin and medium to dark colored hair. Those with Fitzpatrick skin types V-VI, people with darker or tanned skin, or light colored hair, are usually more difficult to treat, but can still obtain very desirable results when treated on the appropriate laser and wavelength by a skilled technician.
A simple equation for a "good" candidate is one who has skin that is lighter than their hair.
What Do You Mean by Fitzpatrick Skin Type?
The Fitzpatrick Scale (aka Fitzpatrick skin typing test or Fitzpatrick photo-typing scale) is a numerical classification for the color of skin. It was developed in 1975 by Thomas B. Fitzpatrick, a Harvard dermatologist, as a way to classify the response of different types of skin to UV light. It remains a recognized tool for dermatologic research into the color of skin. Skin type is race dependent and does not change. A suntan alters the degree of pigmentation, not the skin type.