Are you Suffering from the Embarrassment of Unwanted Hair?
Imagine being well groomed 24/7!
All procedures at Laser Affair are performed by highly-skilled, experienced, licensed laser practitioners in a discrete, compassionate and comfortable environment. Join the millions of men and women that have discovered the benefits of having laser hair removal. Unlike the others, Laser Affair is dedicated solely to Laser Hair Removal. We remove your hair! It's all we do…We do it best!
Go ahead... Toss the Razor!
The single most important factor ensuring optimal results and client satisfaction is the equipment used. It is imperative that the correct wavelength be matched to the client's physical characteristics to achieve optimal results.
We don't believe in a "one size fits all" laser, and are extremely proud of our multiple, state-of–the-art Candela Laser platforms. Our coveted 755nm Alexandrite and 1064nm ND:Yag are known to be the most effective hair removal lasers throughout the industry. We are proud to safely treat all skin types while achieving optimal results.
YouTube video
YouTube video
YouTube video
YouTube video
At Laser Affair, every client is thoroughly evaluated and a personalized plan is made. We explain what we are doing and why we are doing it. We do not intend to bore you with the facts, but be warned, we are very passionate about our profession!

Krystal Ali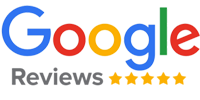 Ive been considering laser for years. Went in for a consultation at ideal image about 8 yrs ago and never followed through. I been doing more research over the years and I came across laser affair and all these raving reviews. What hooked me was the fact that many people said how personable and comfortable they felt here and I have to tell u the reviews on Mary Beth are spot on. She made me feel so comfortable and the fact that she sat down with me and went over everything and when i say everything I mean EVERYTHING! There were no shortcuts, she explained the hair growth process, explained what the lasers do and how everything would work. She didnt rush me and she answered every question I had. She truly made me feel so comfortable and I'm very shy and awkward so for that I'm thankful. I did one treatment on my face and I can already tell the difference. My facial hair was thick and grew in fast and the growth is already slower and my face feels smoother which is crazy bc of the fact that u have to shave in between treatments. So just the fact that my face feels smooth and i dont feel stubble with shaving alone makes me truly amazed. Before i would have to tweeze for a couple hours just to feel smooth so the fact that all it takes is a quick shave and I'm smooth is something I'm in awe about and I'm very excited for my other treatments. If you're considering it I would definitely recommend coming in to see Mary Beth. Trust me you wont regret it!

Sara Laverde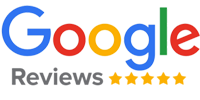 My experience with Mary Beth and Jennette has been awesome, super welcoming , made me feel very comfortable. Love my results. Definitely worth it!!

Cindy Fleshman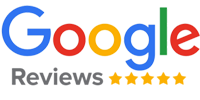 I had been thinking about laser hair removal for years. As a Latin with thick dark hair living in Florida it seemed logical. I had a consultation at Ideal Image and was quickly turned off by there peer pressure sales tactics and lack of knowledge. I then Googled and found Laser Affair. I called them along with a few other places but Mary Beth's knowledge, patience with all my questions and overall kindness won me over. I have had my underarms done for a year now and couldn't been more thrilled with my results. I will be going back in a few weeks to start my full body. If you are on the fence do yourself a favor get a consultation, Mary Beth explains everything in detail and truly makes you feel comfortable with the process. If I could give them 10 stars I would.

Allison Banaszak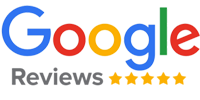 I couldn't be more happy with my experience with Laser Affair. Not only is Mary Beth such a wonderful person, but she has the knowledge, experience and the credentials to back it up. It was very important to me to find someone who had the best training and certifications to perform electrolysis. I researched places for a very long time and non were as forthcoming with their training and equipment they used as Laser Affair. After Mary Beth explained the process so thoroughly I knew I had found the place for me! She really goes above and beyond to make sure you understand everything, and to make sure you are physically comfortable while getting an effective treatment. I can't recommend Laser Affair enough!!

Mariah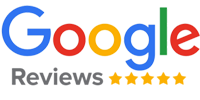 This is the place to go: friendly, reliable, consistent, and knowledgeable. After six treatments of full legs, modified bikini, happy trail, and underarms I would never go anywhere else. Though a significant financial investment, if you can afford to follow through you'll get exactly the results they tell you, and they are very flexible and reasonable with details such as particularly stubborn patches of hair or future touch-ups. They'll do things right the first time, and for those fearful of the pain they use a laser that shoots a mist of cold air with each pulse of the laser which makes a HUGE difference.

Dominique Limone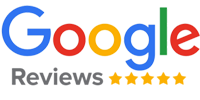 Getting laser hair removal done is definitely an investment, especially if you want it done right but it has been hands-down one of the best investments I have ever made for myself. Mary Beth with Laser Affair has been an absolute pleasure to work with and has truly given me the best experience and results I could've ever imagined. I was very nervous about what kind of results I was going to get and if it was honestly going to be with it. Mary Beth completely understood my concerns and talked me through everything making me feel as comfortable as possible. To say the least I am so happy with my results and beyond thankful I've made the decision to do this for myself. Trust me when I say this though if you are going to do it don't just go anywhere, if you want honest results Mary Beth from Laser Affair is hands-down the one to see.

E. AKIN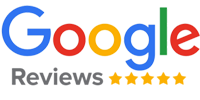 I have been looking for a safe, clean, and reliable place for over two years now. After checking out a couple of popular places near my house, I found this place from google. When I called in and spoke with Mary Beth, I knew it was the right place for me. First, I did not feel forced or rushed. During my consultation visit, Mary Beth took the time to first explain the procedure, and then allowed time for questions and concerns. Second, the place is super clean. Third, Mary Beth is very efficient--if you have a busy schedule, she will somehow fit you in (she texts you with possible times), and you receive no-nonsene treatment, you will be in and out (there is parking right in front of the facility, so you do not have to drive around hunting for a spot, sweating in the meantime over fear of being late back to work). Prices are very reasonable, and so far I have seen excellent results. Another positive aspect is that they work with a physician (a real one!) who can prescribe medication (I have been suffering from some painful skin issues, which are almost entirely under control now). Most importantly for me, I know I am receiving honest service. So glad to see there are still some places out there where you know you will walk in and out with 100% satisfaction.

Nancy Gumula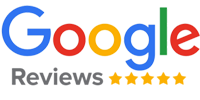 I've been going to Mary Beth at Laser Affair for a while now for hair removal on multiple areas and my only regret is not writing a review earlier. She's friendly, professional, respectful, and experienced. She uses the best products and equipment, unlike the mainstream hair removal places. My results have been lasting and long term, even in the most relentless areas. Mary Beth diligently and meticulously conducts your treatment and makes you feel comfortable at the same time. I highly recommend Laser Affair.

Tawny Wilson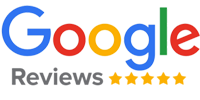 They thoroughly explain the process of hair removal and give you realistic expectations. Jeannette was awesome! I didnt feel awkward at all and she explained what to expect each step of the way. So happy that I found them on google and went to them first.

Sara Barnhill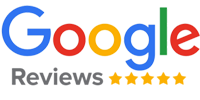 This was my first experience with laser hair removal and it has been a treat! The staff is so kind and make you as comfortable as possible during your visit. I have seen such great results. I highly recommend Laser Affair to anyone who is on the edge about laser hair removal!

Megan Carothers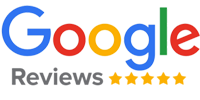 Absolutely love going here! I felt so embarrassed about my undesired hair but Mary Beth and Jennette helped me gain back my confidence!!! I have been going here for about 2 years now and the results are FABULOUS!!! Totally recommend them for any undesired hair removal;)

Lauren Terraglio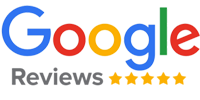 So, to start, the price and ease is spot on. Compared to what I was quoted from ideal image I must have saved over 60%. But then to top it off, Mary Beth and Jeanette are some of the sweetest, most genuine people I've ever met. You can truly tell that they want to earn your business and they are just good people. 10/10, five stars, two thumbs up. I would and have recommended them to anyone and everyone who is thinking about hair removal.
We Offer Gift Certificates
Looking for the perfect gift idea? Look no further. 
We offer gift certificates for any amount throughout the year. Contact our office today to place your gift certificate order, and give the gift of permanent laser hair removal.